---
News Item: Koloboks and Sochi 2014
(Category: Internet)
Posted by Aiwan
07 December 2010 - 22:39:11

On the 1st of September 2010 the Sochi 2014 Organizing Committee opened the national competition to Design a Mascot for the 2014 Sochi Games. Everybody could send a work to the competition. So, I have already mentioned that the Russian animators (heading by Aleksandr Hashman) have been working on 3D Smiles in Kolobok style. We – together with Aleksandr – tried to imagine how our Smiles could have looked like as a mascot for the 2014 Sochi Games. I'm not good at 3D, so I was just providing ideas and playing a role of a critic. All the 3D work was completed by Aleksandr (thanks a lot!). Unfortunately, we weren't in time for taking part in the competition (it closed on December the 5th) because we have only recently got known about it. But still you can see what we've done.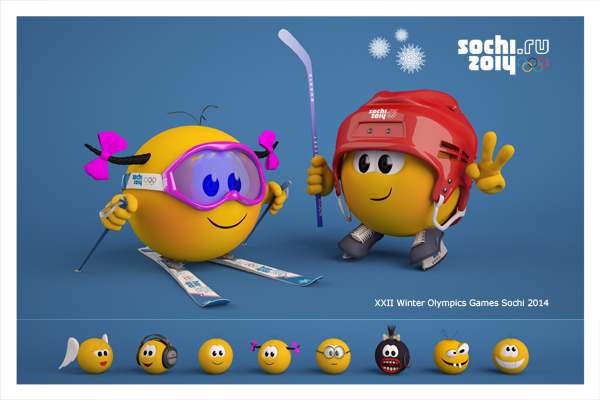 ---
This news item is from Author's emoticons Kolobok Style. Kolobok smiles
( http://www.en.kolobok.us/news.php?extend.237 )
Render time: 0.0117 sec, 0.0055 of that for queries. DB queries: 11.